This is the first of (hopefully) many "Friday Features" here on the Two Glassy Ladies blog. I want to use this little bit of time/webspace to feature the work of some wonderful and talented glass artists. Most of these people are friends I have made through the "Lampwork Etc" webforum. It is really important for us glass artists to promote one another, because the competition out there as artists has become more and more of a challenge – not so much because we as artists are competing with one another, but because we are competing with mass-produced glass beads. I've talked about this before so I won't go on another big rant now. But I will put out the reminder to look for "SRA" on Etsy/eBay/etc. This means the artist is a "Self Representing Artist" – they create their beads one by one, by hand. (Note that not EVERY self representing artist uses the "SRA" designation but the number is growing! For more information, visit the SRA website.
Now that that spiel is out of the way, on to the beads! This week's theme is "Spring."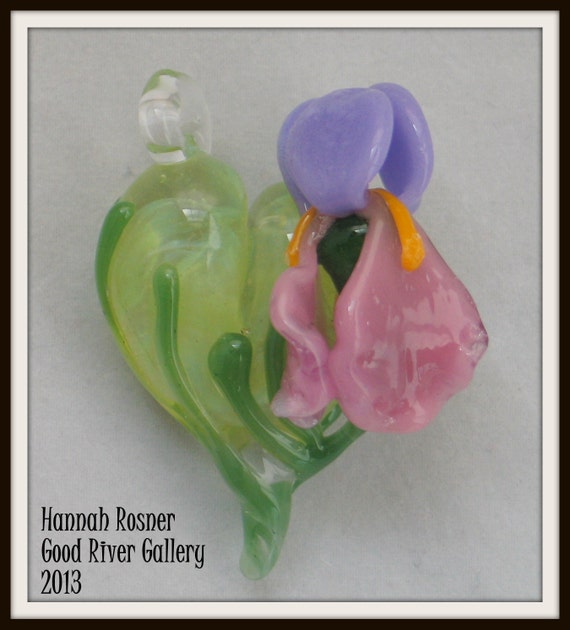 "Spring Iris" by Hannah Rosner. Available on Etsy.

"Spring Buds" by Rosebud. Available on Etsy.

Focal by Diana of FusionIllusion Art Glass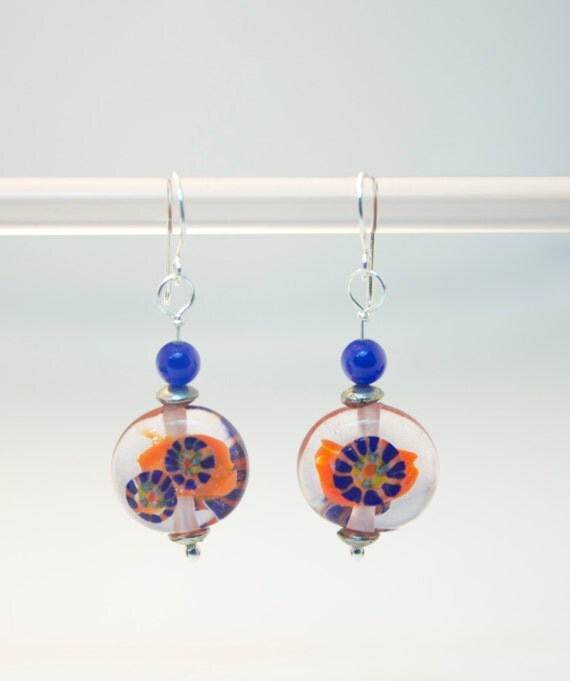 "Pincel de Fuego" by Gabriela Arosemena. "This is a pair of earrings with flower allusive murrini." Available on Etsy.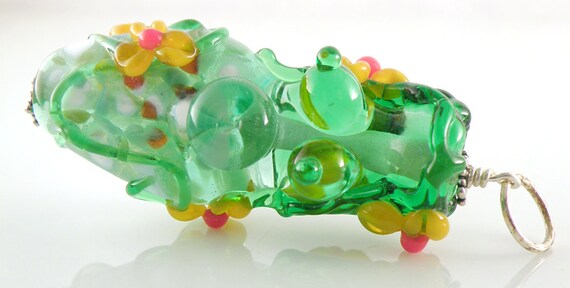 "Goddess of Water Sprites" by Amy Hall of the Two Glassy Ladies (me!). Available on Etsy.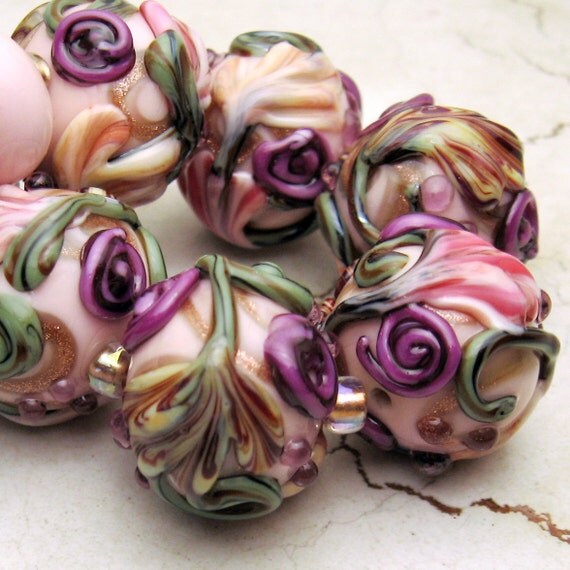 Raised Florals by Sheila D. Available on Etsy.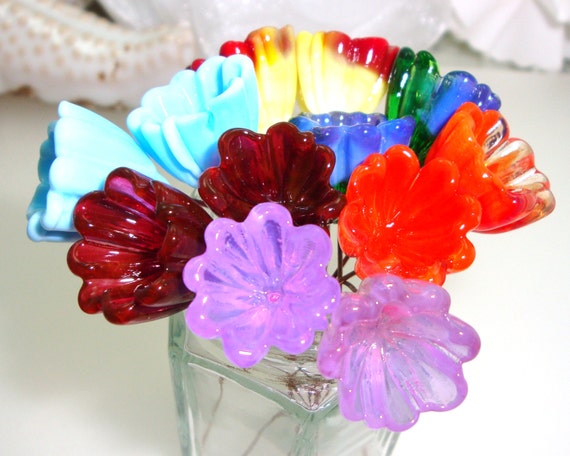 Bellflowers by Elizabethbeads. Available on Etsy.

Wasabi Birds by Tina Beachy. Available on Etsy.