Well, I have been pretty terrible about updating this blog in a while. Sorry about that! I haven't gone anywhere. Actually I have been working on adding loads of new items to my Etsy store, and will be continuing to do so over the next while, so keep checking back there for new goodies.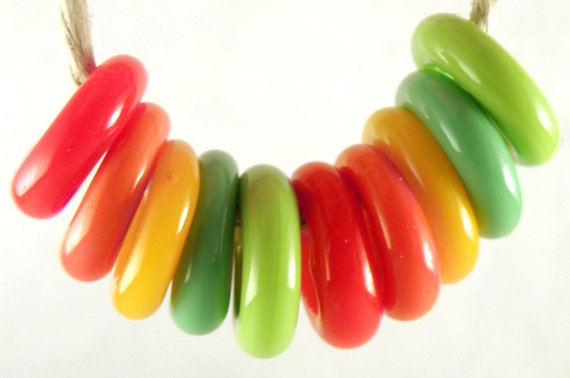 I've also been working towards having more spacers in stock and ready to ship in my Etsy store. You can always order spacers and other sets in larger quantities in my Handmade Artists shop, which is entirely made to order (meaning that I will special-make the beads just for you), but I know not everyone likes to wait for creation time. (You can also always contact me through Etsy for a custom order if you prefer Etsy – I usually have the glass in stock to make extras but it's not always guaranteed, and some things are one of a kind. But you can always ask!) At any rate, it's a bit of a slow process increasing stock on spacers, but you will notice that some of the listings now have multiples in stock.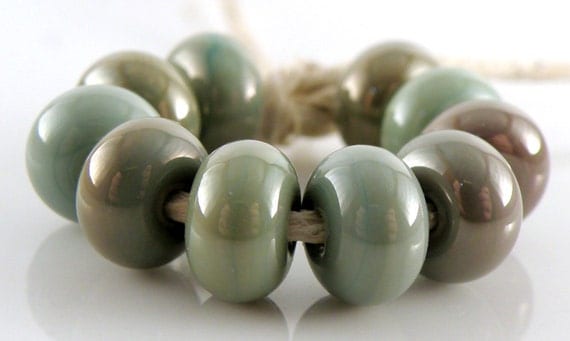 Another piece of news I want to share is that I have decided to stop selling on Artfire. Or rather, attempting to sell on Artfire. I have just not been getting enough sales there to justify the monthly fee. I gave it a chance for a good six month period, and it hasn't been working, so I am not going to keep going with it, at least for now. It's too bad because I really do like Artfire, but I guess they just aren't getting the traffic, or it's the wrong people for my work, or something. I do much better on Etsy and eBay.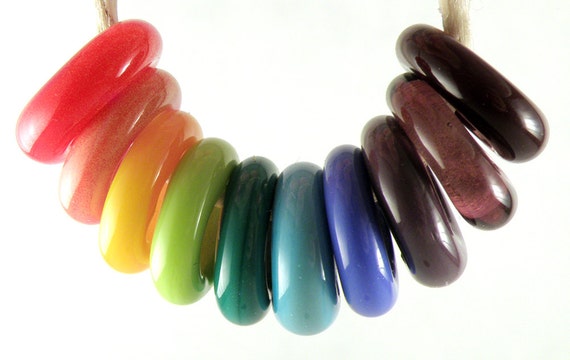 (For that matter, I haven't been having stellar results with Handmade Artists either – but I am keeping on with them because their monthly fee is so low, and I really do want to continue to offer certain sets and spacers there as a sort of catalogue. I am hoping that this site will stay around long enough that people become more comfortable ordering there. They have such a nice philosophy of artists helping other artists, I just don't think enough people are aware they exist yet.)
So, what else is new this week? I do have some sets starting at discounted prices on eBay. And I'm offering FREE SHIPPING worldwide on these listings! So they are like a double discount in a way.
And that's about all the news I've got for now! I hope you all had wonderful holidays and are having a great start to 2013.