I got two new bead presses for Christmas! One of them was the "Kalera" press from Zoozii's – a sort of puffy tile shape that makes for a wonderful little glass canvas to decorate.
Here are two new sets made with the largest size of the press. They are about 20mm from end to end, which is actually quite a nice big bead.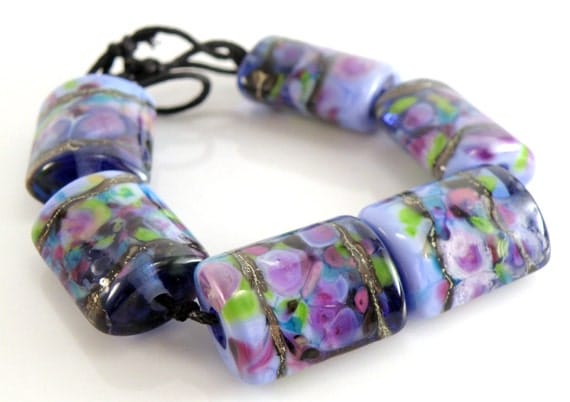 "Enchanted"

"Mood Swings
What I love about this press is the side view of the beads. It is kind of an oval eye shape.